So last Saturday I ventured to the Higashiyama Zoo with the Sakae school gang. While it was a little chilly, it was a much more pleasent than last weekend at the castle. It was colder, but it didn't rain. And the chill keeps away the crowds. Nagoya's zoo is certainly smaller than some I've seen, but had a nice range of interesting critters. The usual suspects were all present, Lions, Tigers, Elephants, and Monkeys. But there were also a few of a more unusual nature. The Japanese Sloth Bear, the dangerous and exotic donkey, and the super cute wallaby. Unfortunatly the Tanuki were smart and stayed indoors. I was bummed because I really wanted to see a Tanuki in the flesh, they are so present in Japanese myth and culture, it would have been cool to see a real one. Alas. Of course I suppose its possible that they were all just impersonating park staff and we didn't notice. Crazy Tanuki.
Next to the park is the Higashiyama Sky Tower. Its not an office tower, so I suppose its purpose is to be tall enough to attract tourists. Well that and be a good spot for cell phone and TV signal relays. We were attracted, and went up to the tippy top for a spot of coffe to warm us after the cold tour of the zoo. After all that, we went to the Sakae Christmas Party and Gift Exchange. Some wonderous curry was consumed, and many cheap gifts swapped. I gave a gaggle of German gummis, and received a rather strange chia pet thingy. I think I got jipped! Well it was great fun, unfortunatly no Karoke, and I actually got home rather early. Monday was too bloody cold to go outside, so I popped some popcorn and watched Fellowship of the Ring!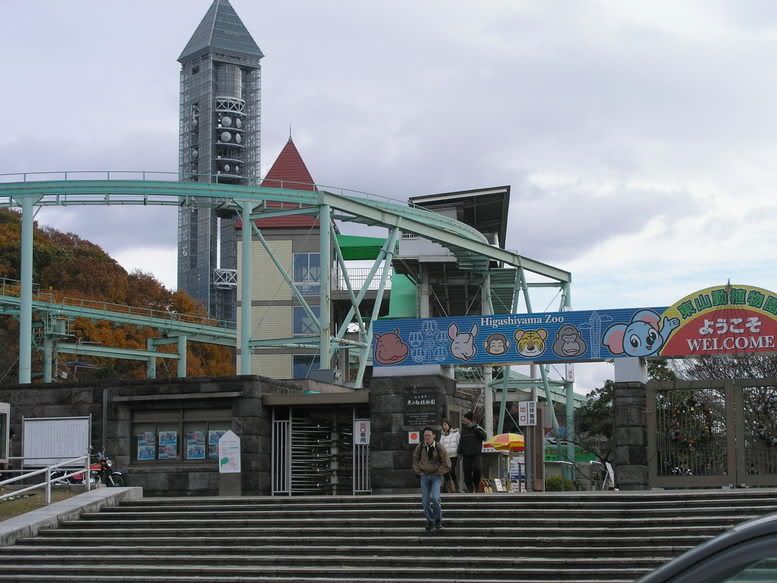 Welcome to... the Zoo!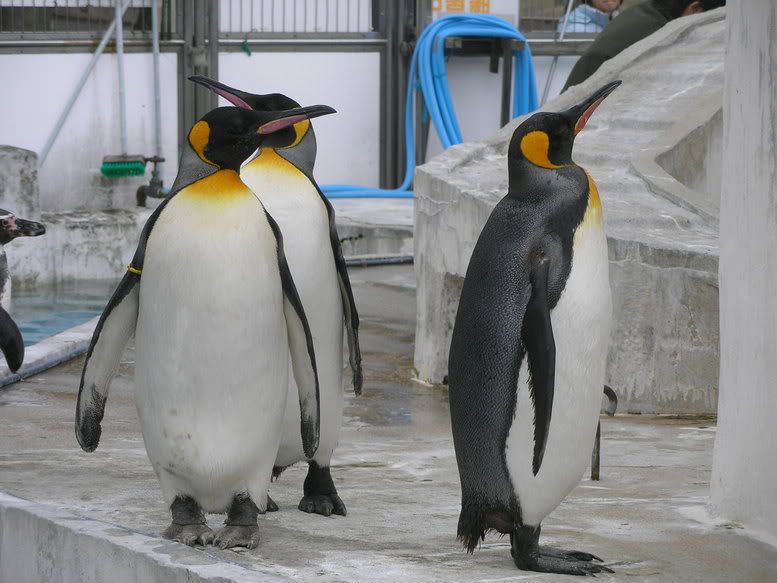 The Penguin Mafia.
Here kitty kitty kitty. Seriously the lion lay on her back and started batting an orange toy looking like nothing more than a big tabby. A big ferociously cute tabby.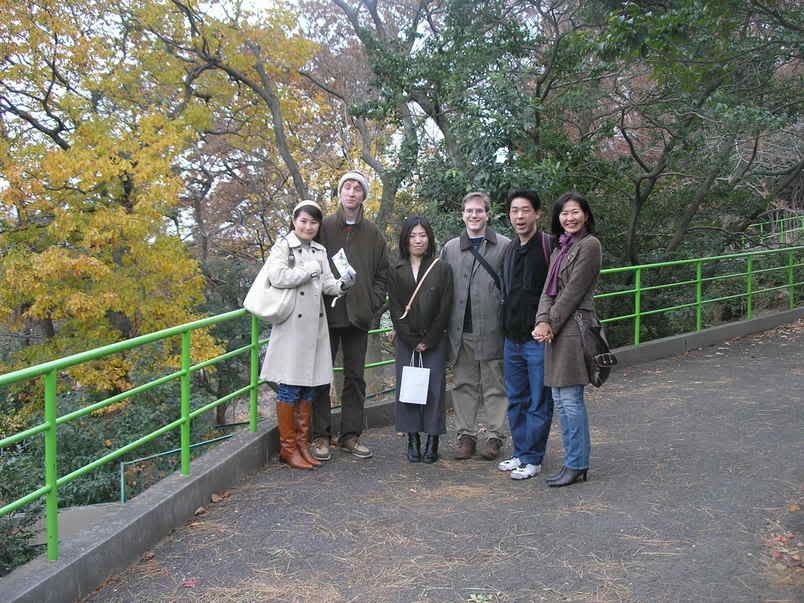 The Sakae Gang.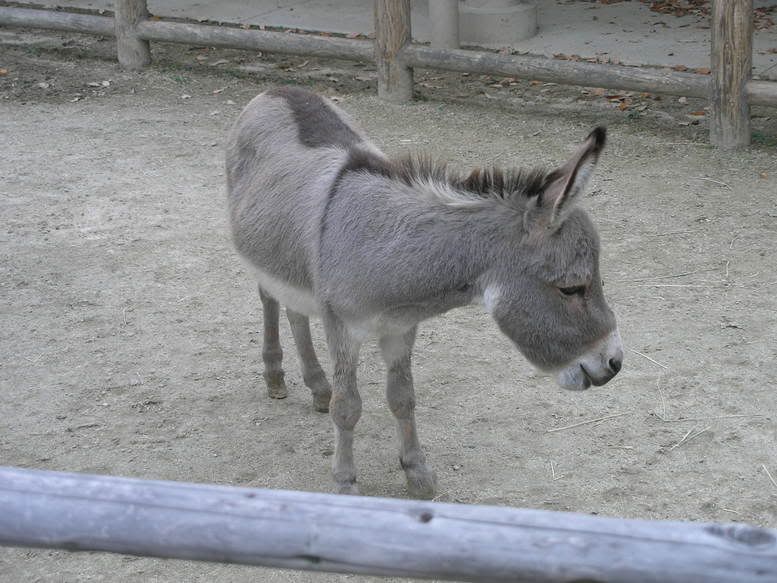 Awwwww.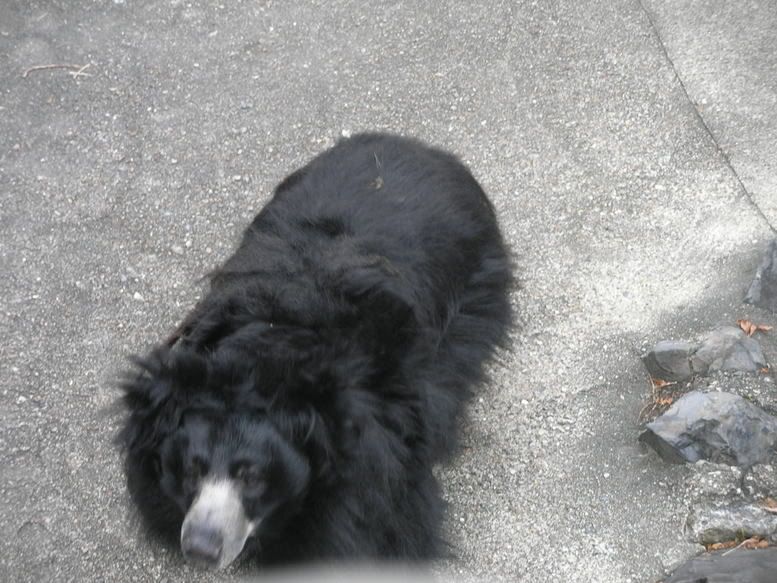 The sloth bear. He really needs better grooming, his hair looks like mine!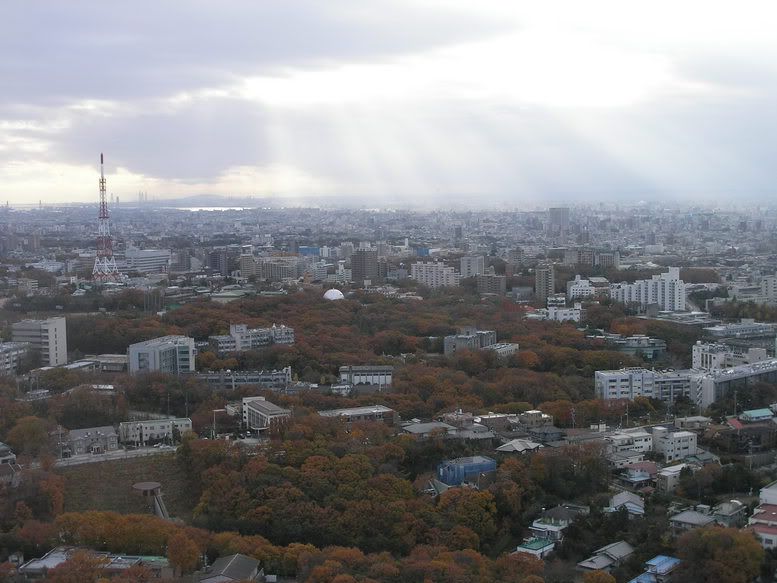 Nagoya in all its concrete beauty.
The Higashiyama Sky Tower.