There was a 30% chance of snow in Nagoya this weekend. Sunday morning dawned bright and blue, and I thought there was no chance of any precipitation. You'd think living in Colorado all my life would have prepared me for the fact that weather can change, and change quickly! Around 1 the thick storm clouds rolled in and snow started spittin. So I headed out to experience and capture Nagoya in snow.
The snow was really quite beautiful, big fat lazy flakes, and lots of them. It has been quite cold for a couple of weeks now, but it just doesn't feel like winter without a little snow. Of course I'm going to get a lot more of that when I make it to Kanazawa, but from what I hear it doesn't snow very often in Nagoya. When it does snow here, it usually isn't much, so yesterday was actually a bit of an anomaly. A white fluffy beautiful anomaly.
I moseyed around my neighborhood, Nagoya-ko (The Port), and Sakae. I picked yesterday of all days to finally head up to the top of the freshly repainted TV Tower. While the view distance was a bit on the short side, it was still quite impressive. I may have to go back next weekend at night and see how it all looks. I'll bet it looks pretty spectacular. It is so strange to realize that NEXT weekend is Christmas, and also the last weekend I will spend in Nagoya. Good thing I have a Christmas party on Friday, a party on Sunday for actual Christmas celebrations, possible Saturday night Christmas eve Karoke, and then something put together by the Sakae gang to say farewell to me! A busy weekend indeed.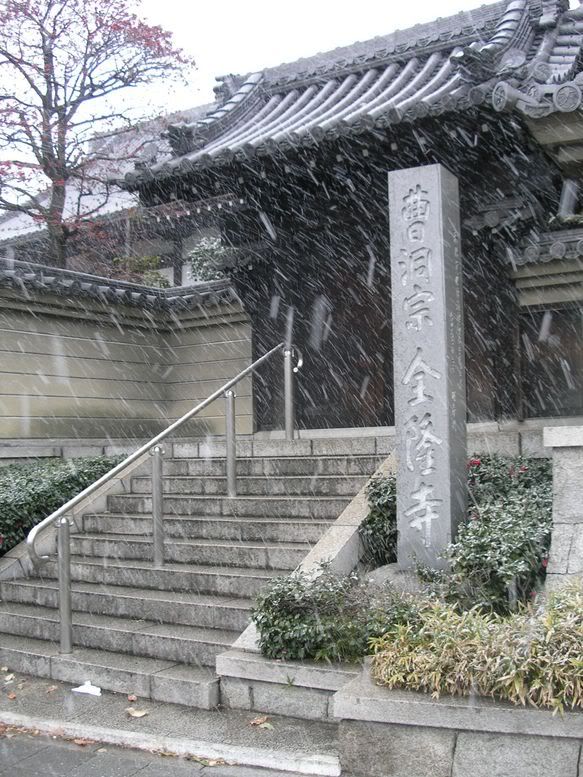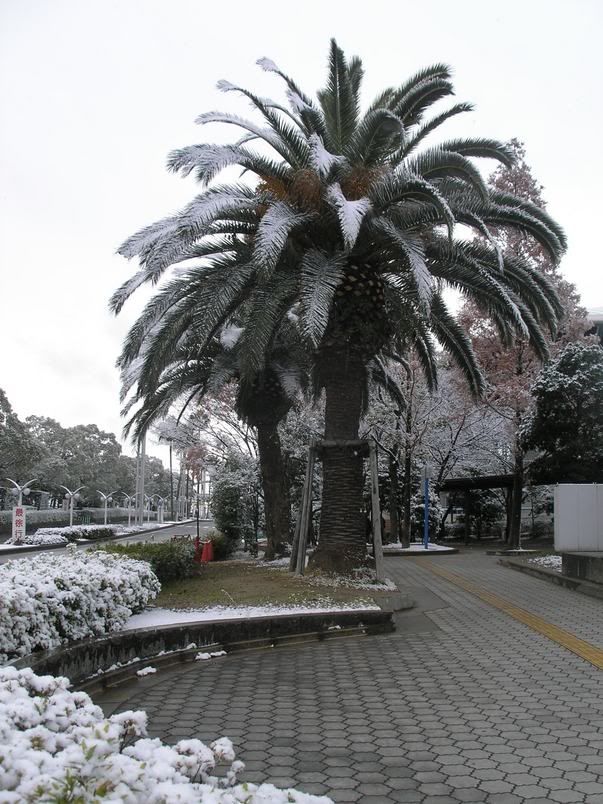 now thats something you don't see everyday!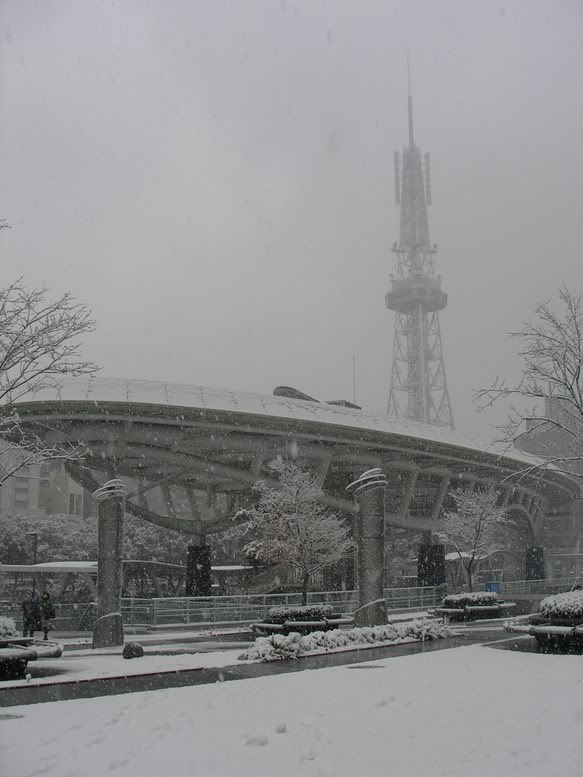 Oasis 21 from the first floor of the TV Tower.
Sakae from the top of the TV Tower.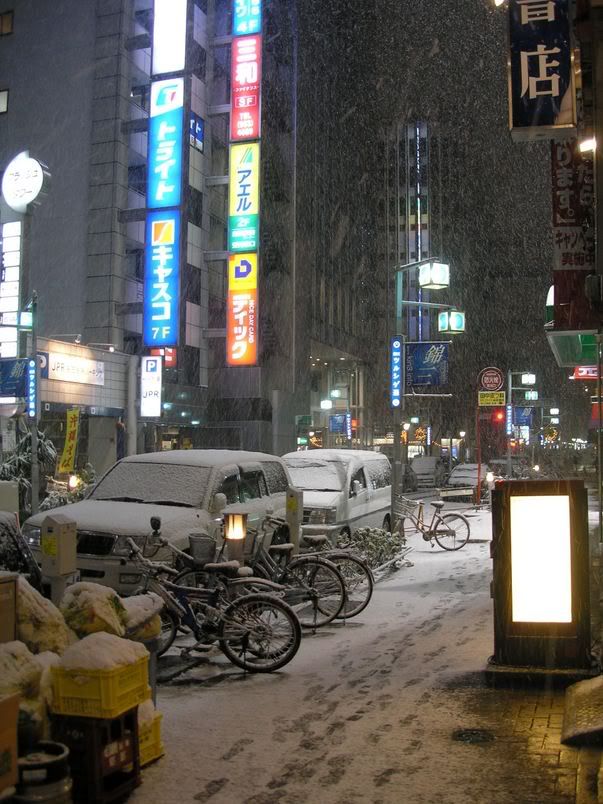 Sakae in the snow.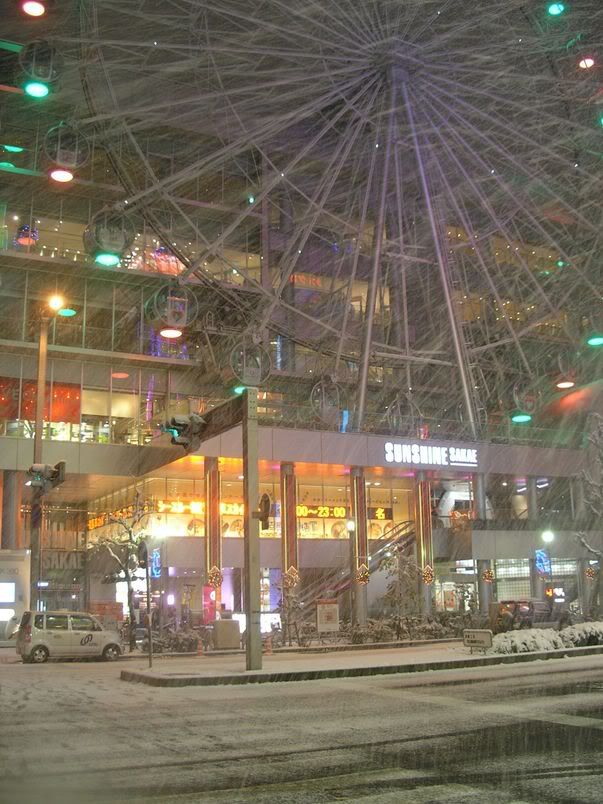 Ate some tastey thai food in this building. A curry stir fry.
Home at last!