So my good buddy Zach came down to Nagoya for a visit this past weekend. He came down in September for the Expo, but this was his first chance to really see Nagoya. The first stop Saturday night was Yamachan for some of those tasty chicken wings. The seconds stop was my shoebox, a tight fit for me, let alone two people. Zach had two goals, see Nagoya Castle and eat Miso-katsu (a fried pork cutlet with thick miso sauce, Nagoya is known for it.) With that in mind we headed out Sunday morning for Nagoya Castle, with a quick stop at Atsuta Shrine. Being that I live a 10 min walk from Atsuta, it made sense to swing by. I don't know if I've talked too much about Atsuta before. It is cool because it is the 2nd most sacred shrine in all shinto, and has one of the three symbols of the emperor, the 'grass cutting' sword, tucked away inside. It is uncool because other than nice trees in the middle of the city, there is not a whole lot else to see. But it is right next to the subway, so we went on in anyway. Saw a wedding party, and Zach annoyed them a bit by taking pictures. He must learn the more subtle arts of Paparazzing that I have now mastered.
Next stop was the Castle, and the light rain of earlier in the day had unfortunatly intensified. Honestly, it hasn't rained in weeks and you schedule a fun weekend and all you get is rain and cold weather. All I can offer is a hearty ARGH. Despite the drizzle the castle garden was beautiful, all fall colors and misty paths. The castle hadn't changed much since I was there a few weeks ago, but we did get some photos 'riding the dolphin.' On top of the castle are two gilded mythological dolphin creature things. The city is quite proud of them, to the point where the mascot is a golden dolphin, with legs. So of course inside the castle they have one that you can mount, and take pictures of.
Sunday night we met up with Jared, ate a ton of MOS Burger, and hit up ID Bar. ID Bar is a local club, has 4 floors each with a different type of music. At least on Friday and Saturday it has that going for it, Sunday Night it was hip hop only. I hate hip hop. Oh well a drink or two and you don't even notice the music! We had fun shimmy shimmy shaking it a bit, ended up getting home pretty late, or was that early? Poor Zach had a pretty good (bad) hangover when we wokeup later that morning, but I have already learned the lesson and was fine with the exception of lack of sleep. Lucky for Zach Miso-katsu proved to be perfect hangover food. It was a ton of food, and served on a steaming hot iron griddle. Greasy, filling, what more do you want in a lunch? After a spot of shopping it was time to part ways. We had a pretty good weekend, and I'm glad I was able to show somebody around Nagoya before I head to Kanazawa.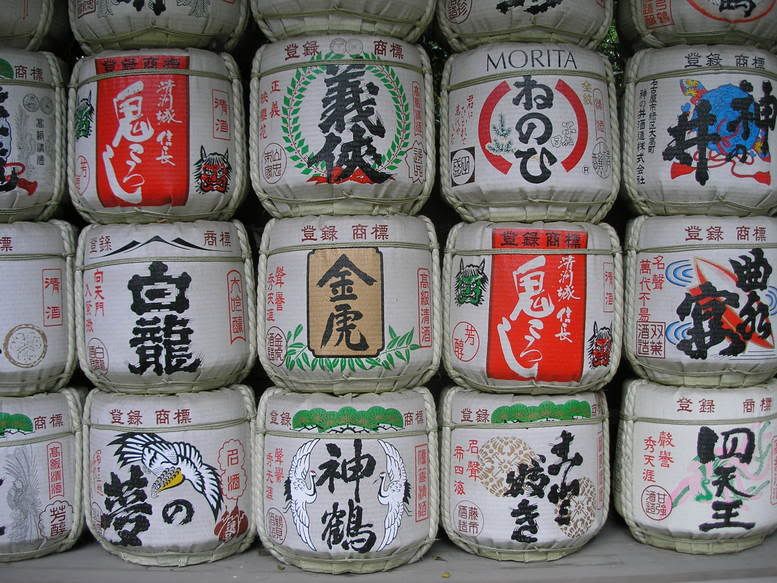 Sake Barrels at Atsuta. I'm blatently ripping off Lonely Planet here, they have a very similar shot.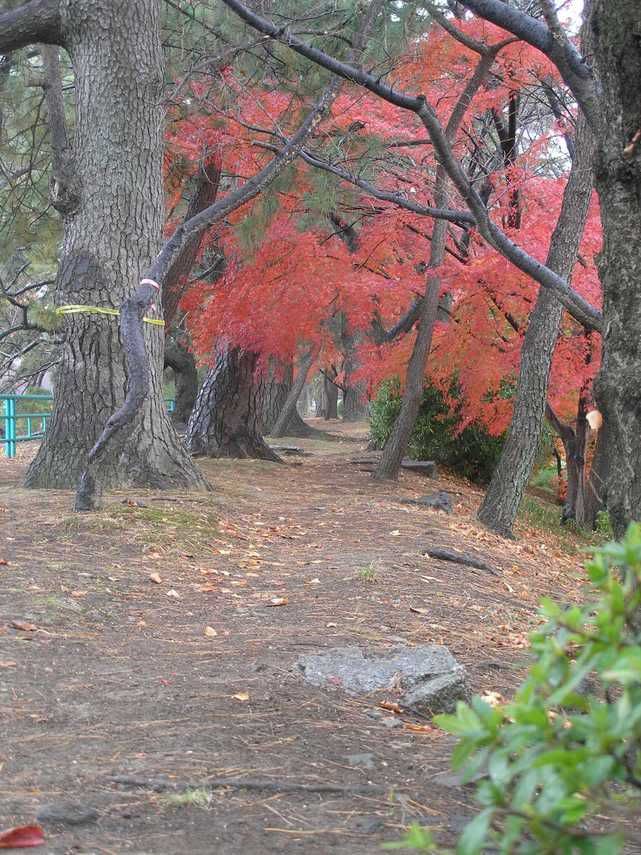 Castle grounds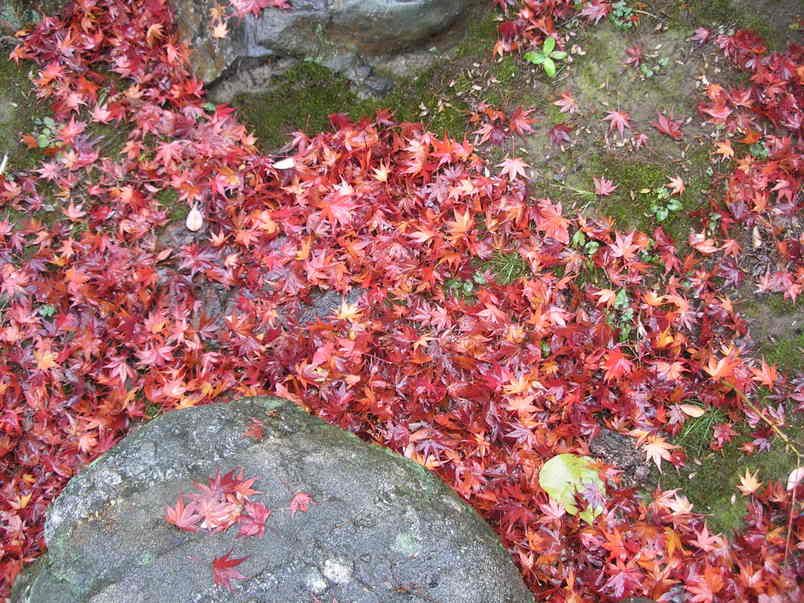 I like leaves. A lot. I really do need to stop taking pictures of them so much! Well most of them are gone by now, so that won't be a problem much longer.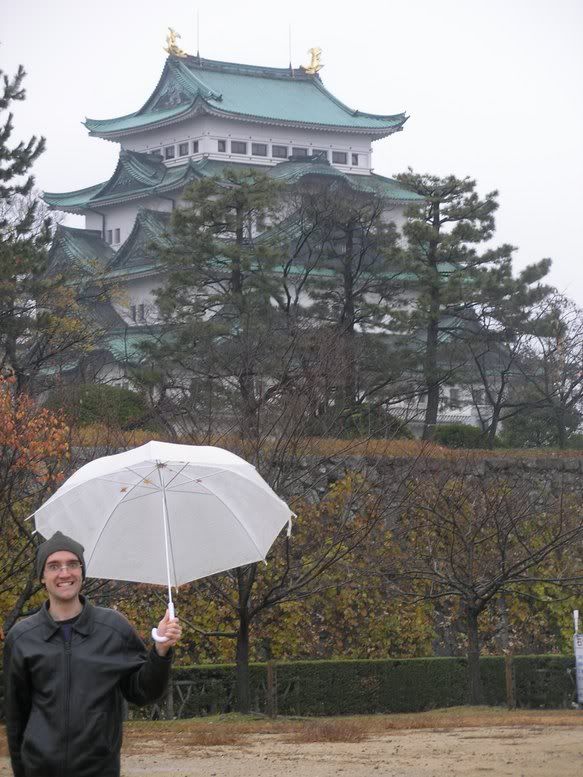 Yeah, this is when Zach was still sober. Feel the fear.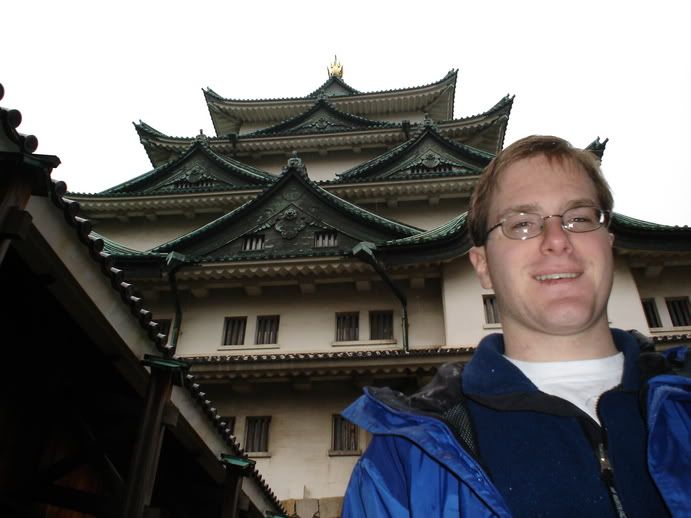 hi!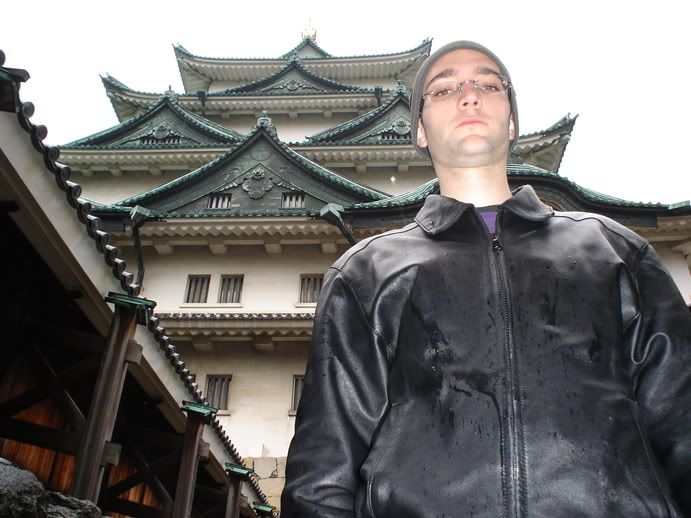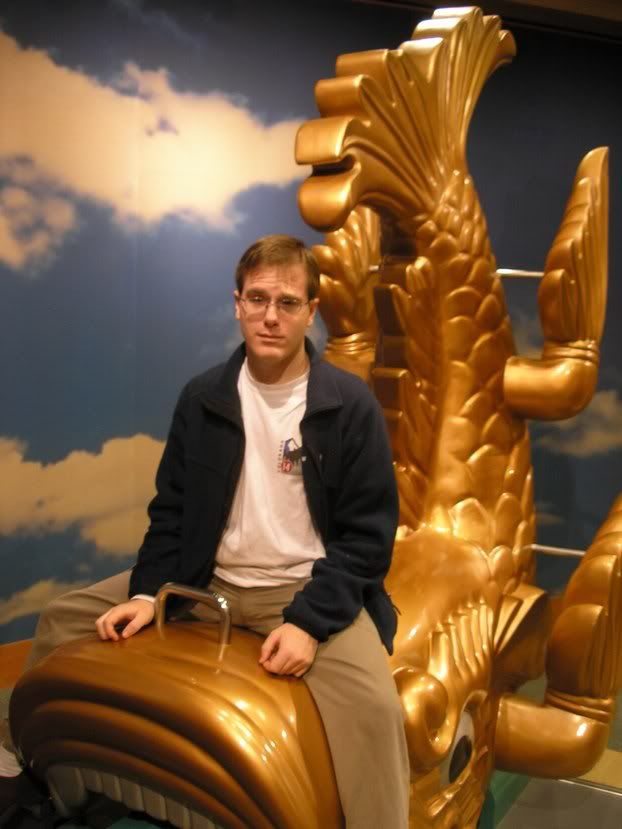 Riding the dolphin! Thinking "eh take the picture already, I'm bloody bored!"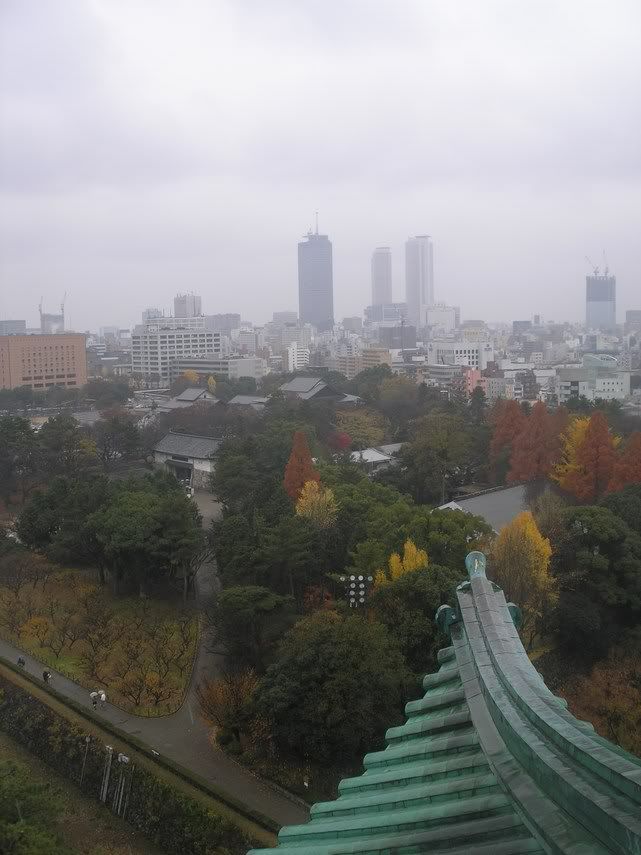 Nagoya Station from the top of the Castle. I found out that Nagoya Station holds the world record for largest station building.