I haven't had my hair cut since I've been in Japan. Three and a half months later, I was looking pretty shaggy. Trevor had reccomended the barbershop next door to the apartment building, a nice place run by a father and son team. Luckily I got off early tonight, and they were working latish, so I actually had time to mosey in and get my mane lopped off. Now I wasn't sure what to expect, but I needn't have worried. They were very professional, and very, very full service. It was all a bit old fashioned I suppose, at least I don't know of anywhere in Denver to get a haricut like this these days. All scissors, no electric clippers to be seen. Hot towels, straight razor, the whole nine yards! I got clipped, snipped, shaved, back rub, and they even cleaned my glasses! Now that is service. Now I'm not sure if I really needed my forhead shaved, but what can you do? All in all I have to say I'm completely happy with the work done, my hair looks pretty good and my face is the smoothest its been since I started shaving.
So the Kancho attempts have certainly increased, but Thursday I had a real shocker. My cute little 3 year old girl student took a stab at me. Unfortuantly the Wrong Side. Luckily she missed, and besides its not like a 3 year old girl can cause THAT much damage. But really here, do we need to institute a class entitled "don't touch other peoples 'bathing suit area'?" I mean I know to be extra careful around the older boys, but a 3 year old? Yikes.
Zach is coming to town this weekend. Staying at my place and causing general trouble. It should be a good time. Since there have been several textish posts lately, here are some bonus pictures. No real theme, just nice pics from the last month.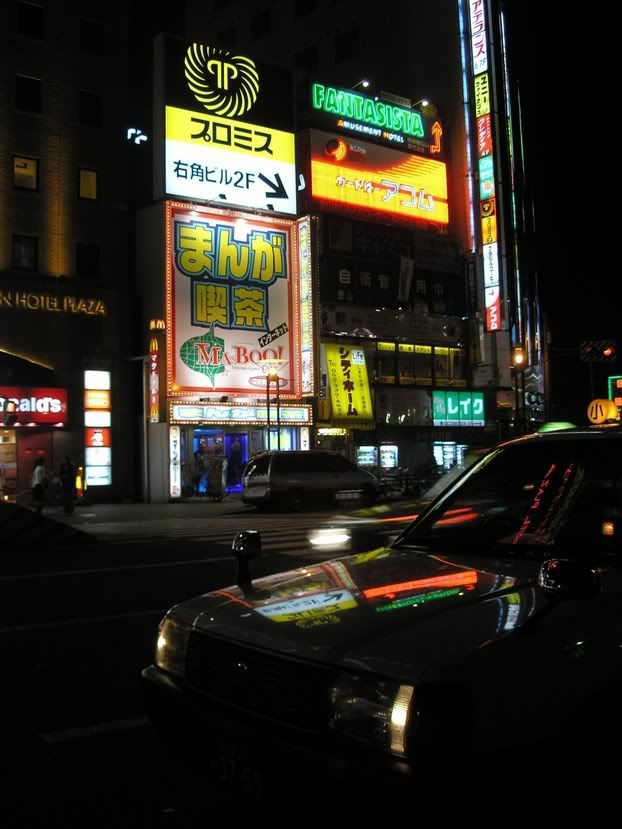 Kanayama at night. Kanayama is a nearby transportation intersection, and a mini downtown area has sprung up.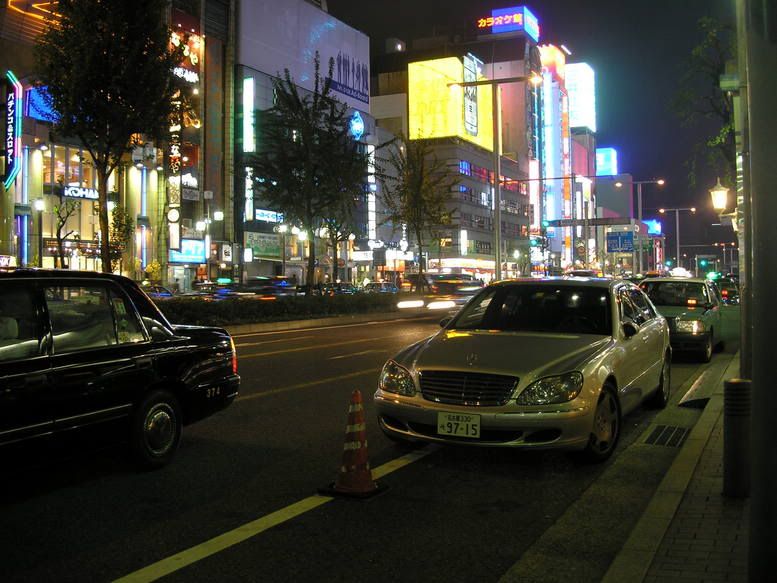 Sakae.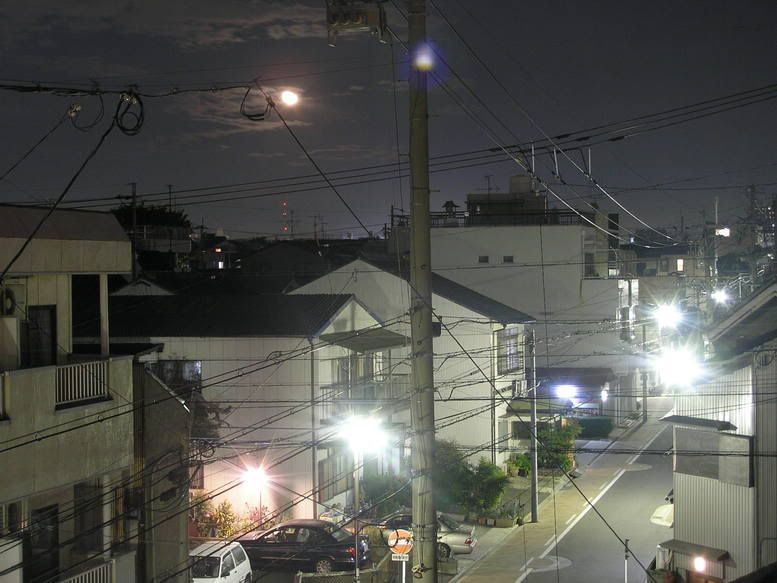 My neighborhood, as seen from the stairs up to my apartment.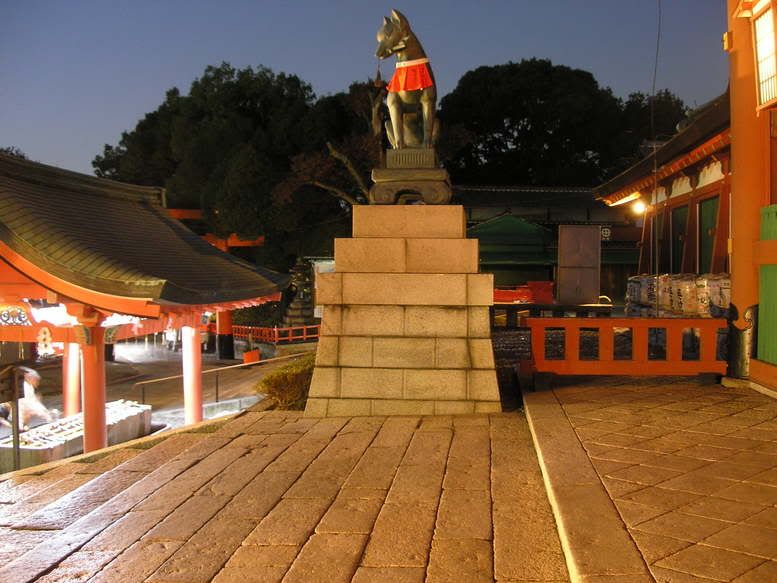 The entry of Fushimi Inari at night. I really like this picture. Color, light, it looks cool!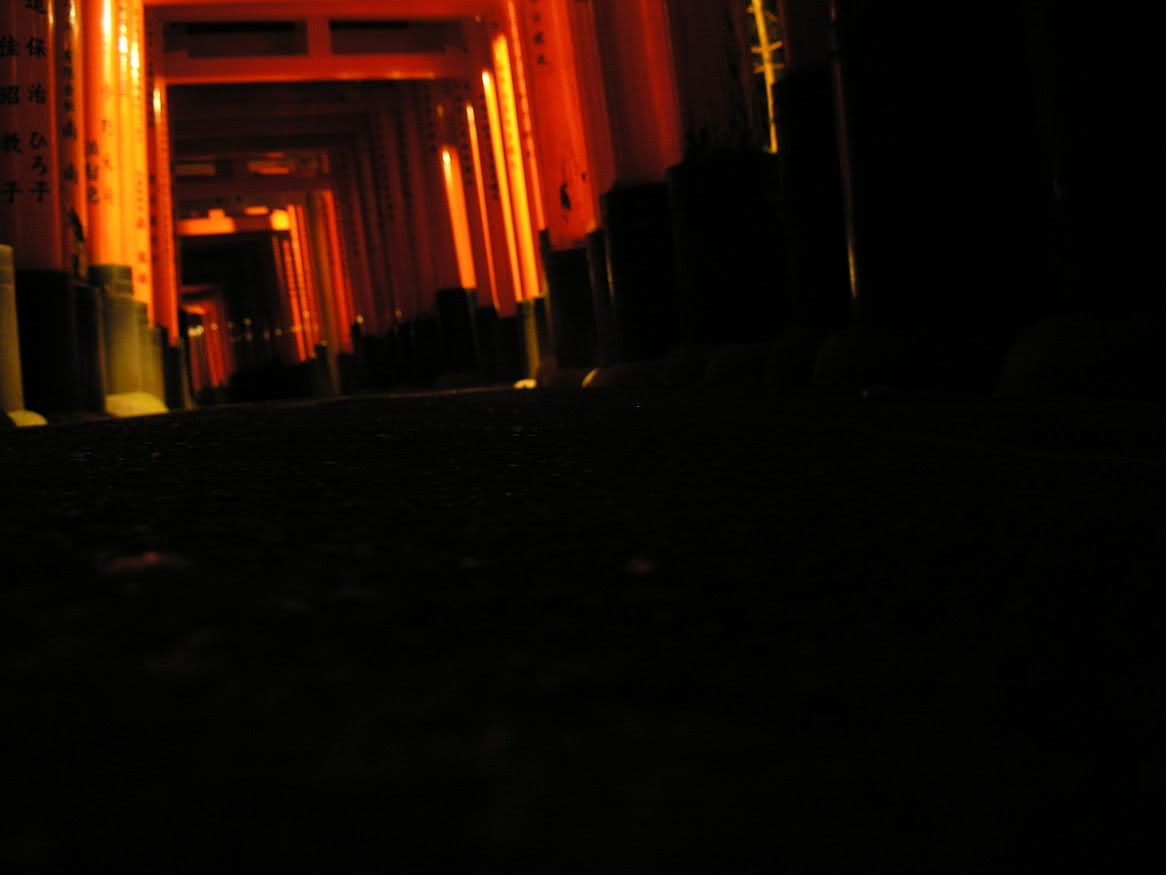 An interesting failure from Fushimi Inari. I call it a failure, but I think perhaps it is more succesful as a photograph than I had initially thought. Its out of focus, poorly framed, and yet there is a vibrancy there that I like.
I went back to Inuyama last Monday. Went to a cool temple. This is of course the railway bridge near the cool temple.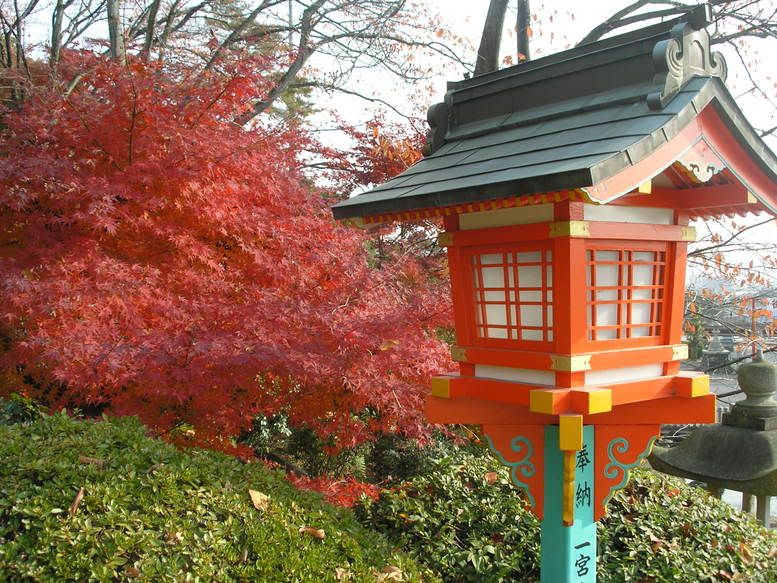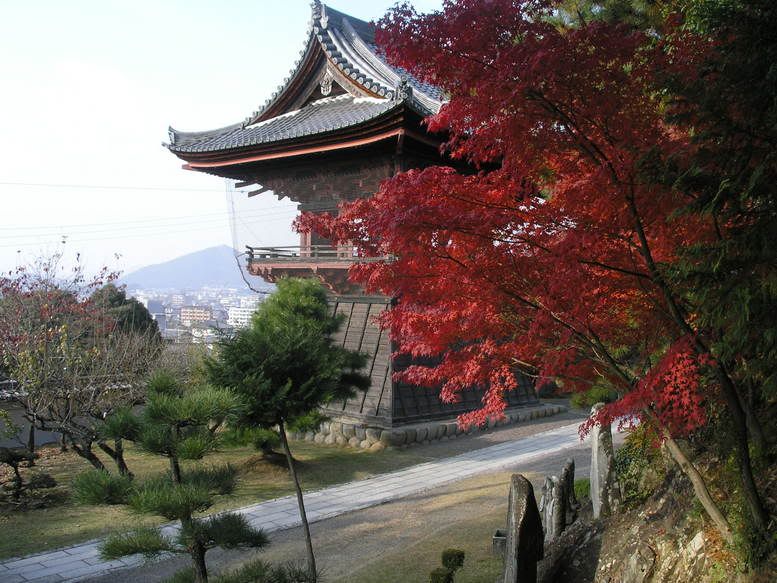 Pretty leaves.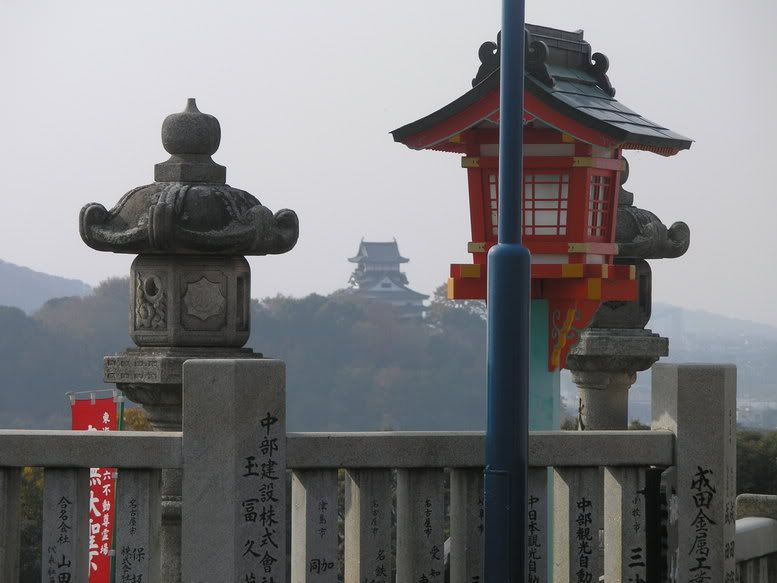 Inuyama Castle in the distance. I wish that light pole wasnt there, the picture would feel older and more 'authentic' without it.