Sunday night we met up with Yukari and the rest of The Sakae Gang (TM) for dinner and art. First we took in the delicate beauty of Yukari's pressed flower art. She had not only dried and pressed a wide variety of beautiful and delicate flowers, but had also arranged them into art, using flowers as the medium. So to make a castle, for example, she used white and red leaves for walls and roofs. Some pieces were miniature fields of flowers, some landscapes, some just beautiful displays of floral art. It was all very cool, and certainly a new experience for me.
After that we headed next door (literally, it was in the same hotel) to a very traditional Japanese restaurant with the works, tatami flooring, sliding paper doors, a waitress in Kimono, and personalized menus! The food was amazing, both visually and gustatorially. We had 8 small courses, covering about every facet of Japanese cuisine.
We started with Haruku Tofu, a pinkish tofu with a very delicate flavor. This course aos had a lilly bulb, and a veggie translated as Bracken, but I doubt thats correct! Unfortunately I forgot to get a picture of this dish.
Next on the Menu was Shiitake Bud soup with clam and pressed kelp. It was light and flavorful, and quite tasty.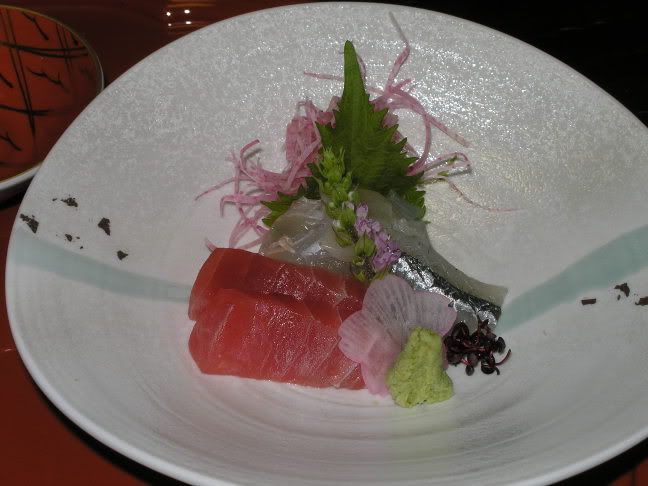 Then we had the sashimi course, with flatfish, tuna (of course!) and small fish.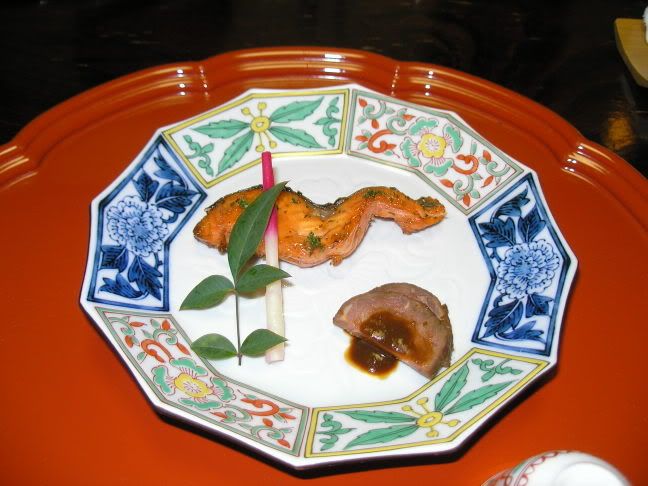 Following that was a baked course with trout and beef with a long sliver of very hot ginger. Hmm hmm good, I do loves me that ginger!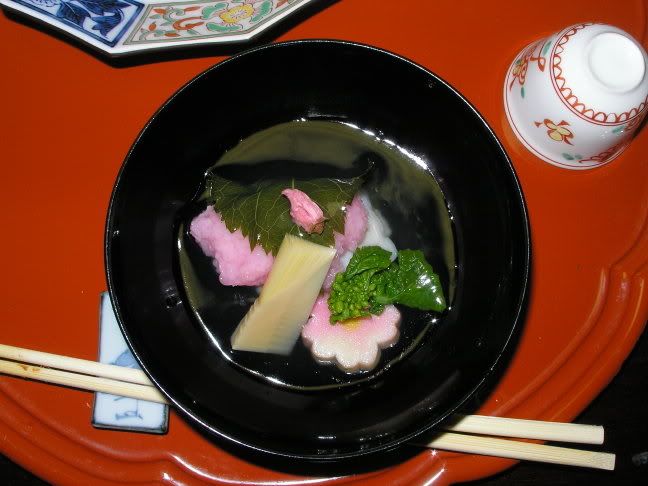 We then had a steamed course with bamboo shoots, cherry blossoms, Canola flowers and sticky flavored rice.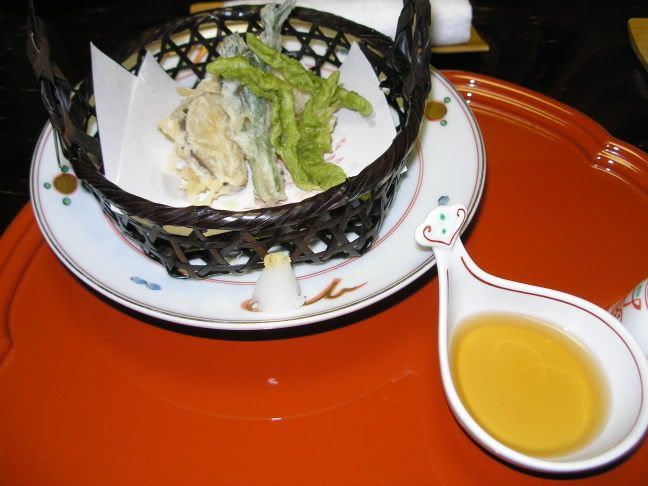 Next up was tempura with Smelt, and flowers.
Then we cleansed our palate with steamed white rice, pickles, and red miso with clams.
Dessert was strawberries with grapefruit with some green tea.
For drinks we got a very nice bottle of cold Sake. It was wonderful, a truly excellent vintage from Nigaata (I think.)
Well there we go, our wonderous dinner!
And here is the group.
and the waitress.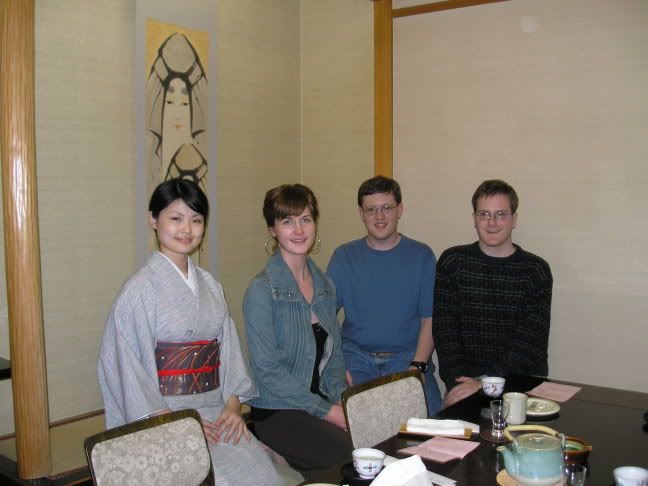 Oh, and today makes 6 months. Wow, how time flys. 6 months already. YIKES!