Katakana is evil.
For those who don't know, in addition to Kanji Japan uses two homegrown alphabets. Hirigana for actual Japanese words, an Katakana for any non-Japanese word that needs to be written down. Now I say Katakana is evil because using it twists and deforms our beautiful English words to a mockery of their original sounds. Take the title of this post. Biibaa-San is the Katakana representation of Mr Beaver, of Narnia fame. Mr. Tumnus becomes Tamunasu-san. The four siblings are Piitaa, Suuzan, Ruushii and Edomando. You can see why we have a few pronunciation issues to work through in class.
As you can probably tell from my theme today, I finally saw that touching epic, The Lion the Witch and the Wardrobe. It finally released here in Japan on Saturday. It was playing on three screens, and the show I attended was nowhere near half full. I guess it just didn't translate over, despite the extra three months of advertising.
I must say that while there were a few issues, overall I really enjoyed the movie. The kids were very well cast, and did a good job. The animals where a bit 'shrek' but still fairly credible. All in all I am eagerly anticipating further adventures in Narnia. Pre-production on Prince Caspian is already underway.
On my way to the movie, I stopped by Mos Burger. I had expected to get my usual, the Spicy Mos with Cheese. However, there was a new player in town. The Katsu Curry Burger. I love the combo of Katsu (breaded meat, usually pork sometimes chicken) and curry sauce. How could I resist Mos's take on the genre? Well of course I couldn't. It was delicous, the curry had some bite, and they even threw some chutny on top. I eagerly anticipate a repeat performance.
In less than one week my good buddy Matt will grace Japan with his presence. Hooray! I can't wait. It will be so nice to see someone from home. Plus it will be nice to get out of Kanazawa and back to Nagoya for a weekend. Then Tokyo next weekend. I needed a vacation!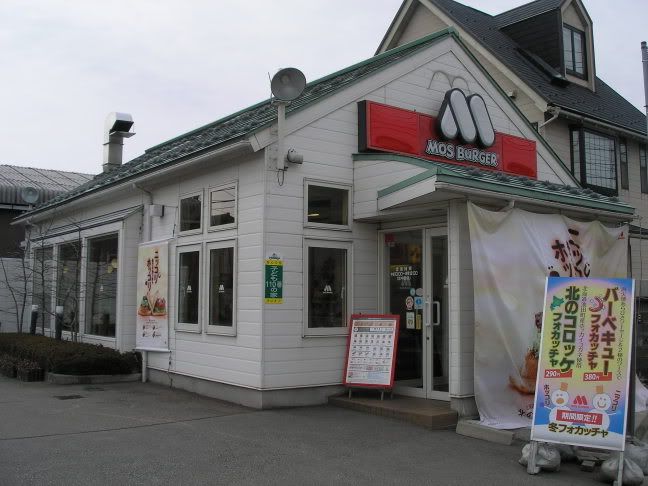 Mos Burger!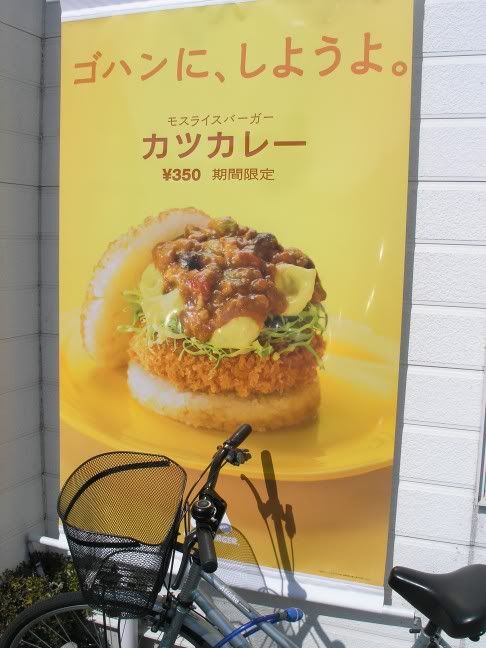 My new love, the Katsu Kare sandwich. Notice my sexy bike.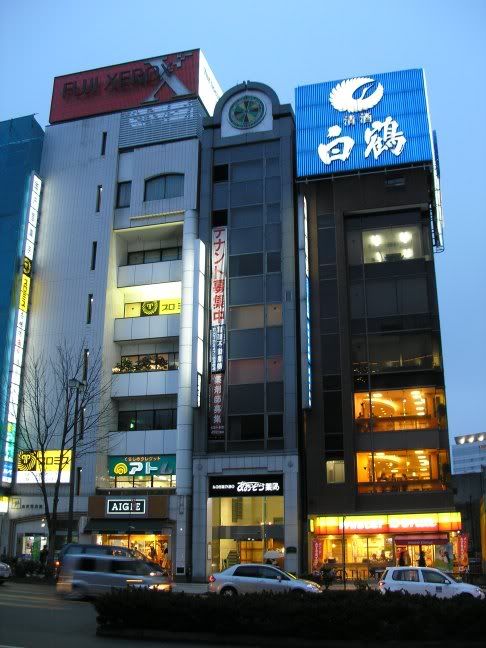 Dusk comes to Kanazawa. Notice the three story Mr. Donut.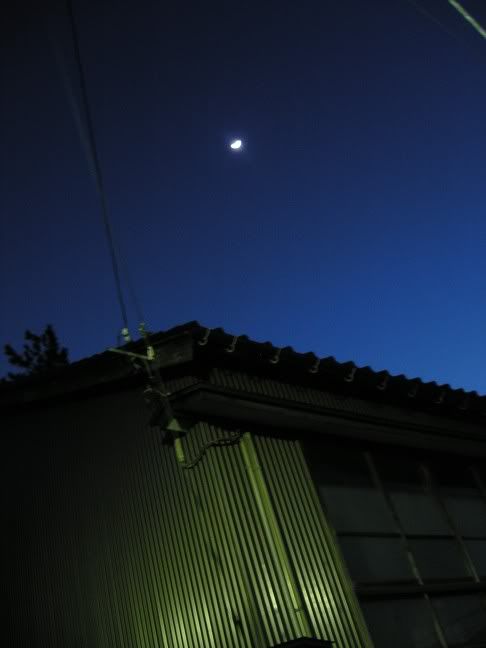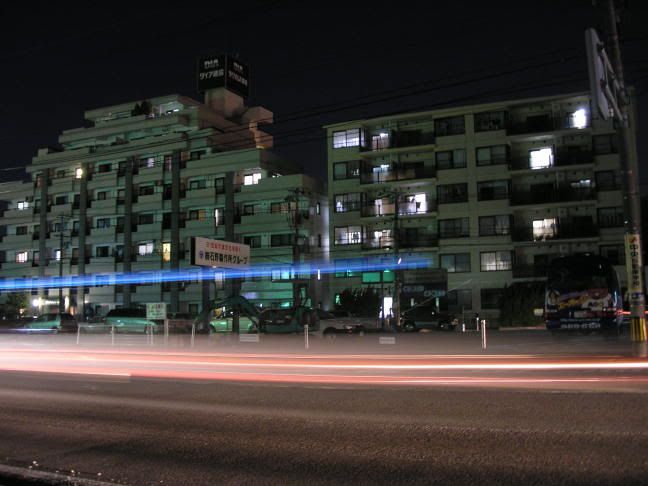 More experiments with night exposures.