Tomorrow morning I leave for Kanazawa. I'll admit that I'm still rather in shock about the whole thing. My adventures in Osaka really drove home all the reasons that I like Nagoya. It is a nice city, big without being too big, exciting without being too exciting. Fun, livable, lively, interesting, underlooked, underappreciated, all of those describe Nagoya. It may not be as famous as Tokyo, or Kyoto, or even Takayama, but Nagoya does have some charms of its own. It has been my home for these past four months, and I have come to realise that I will indeed miss it. My little shoebox really has become Home. Who would have thought that?
The night before I left for Osaka, I convinced Johanna to head out to Sakae to see the city from the top of the TV Tower at night. Neither of us had been to the top at night, and it seemed like a good way to say goodbye, both to a good friend, and the city. The view was amazing, even if the top observation deck was rather chilly! We chatted, primarily about how amazing and rather surreal life is right now. How the last 4-6 months have passed in a blinking blur, and yet the time we spent in training in early September seems so long ago. It is so strange, June was yesterday, yet September was 10 years ago. I suppose life is like that sometimes, but my situation seems to have enhanced the effect.
Despite having spent two days in close company, Jared and I headed to Sakae one final time for a quick bite to eat to break up the time I've spent packing like a madman. We hit up an Australian bar, as I felt like a burger, not Japanese food. The burger was servicable, but the beef was... strange. All it really did was make me miss Dad's burgers. Now that was a wonderful burger. *sigh* Well at least the company was good, if a bit exhausted. Then we said goodbye, and thats it. Life continues on, and I head over the horizon, to see what lies on the western shore.
Exits Stage Left.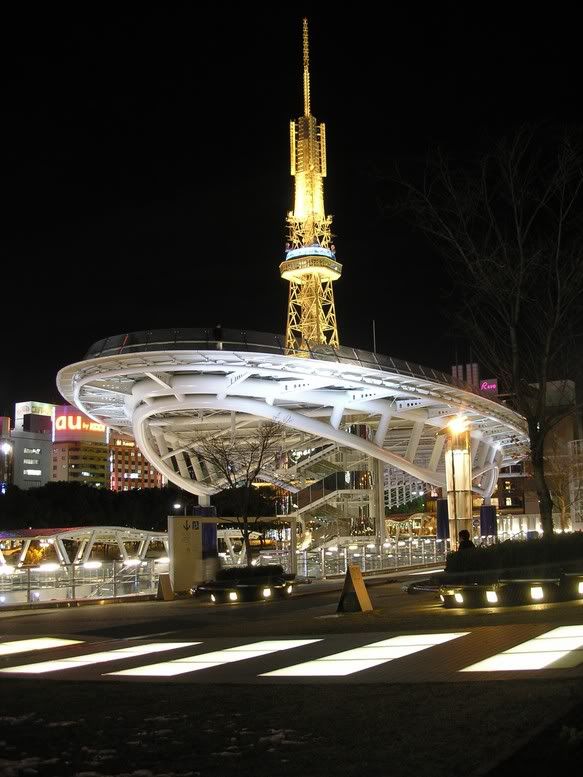 A nice view of the TV Tower and Oasis 21. I've taken a lot of pictures of the two, in all different weather, but they really are photogenic landmarks! Especially at night. And really, the new paint job on the TV tower looks nice.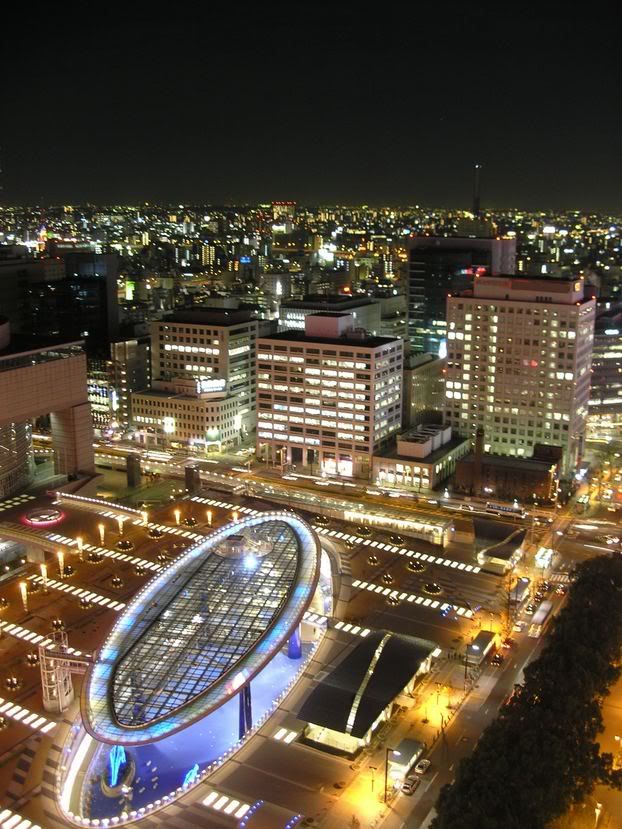 I like this shot. Really it looks kind of like some science fiction film, maybe Blade Runner.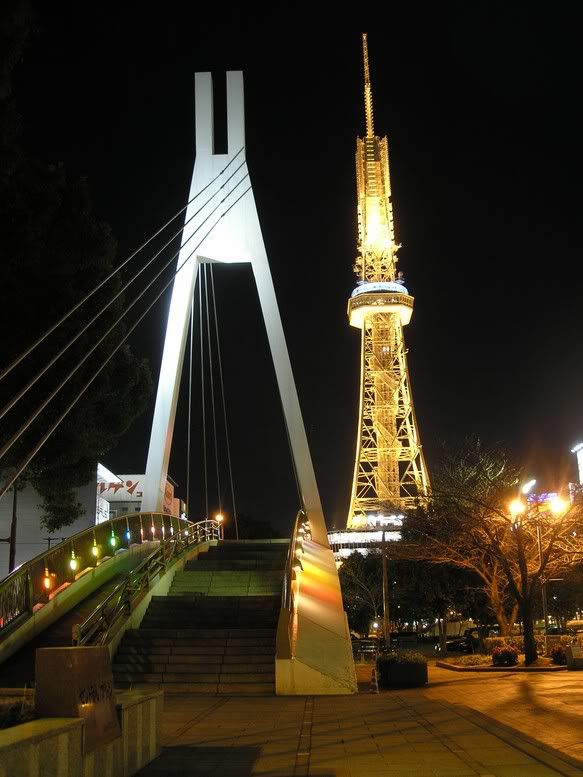 I sent a postcard or two with a similar (better) shot to this. But I had to take a crack at it and add my own spin to the scene. I like it, that whole area is nice, but there has never been much cause to go North of the Tower like this.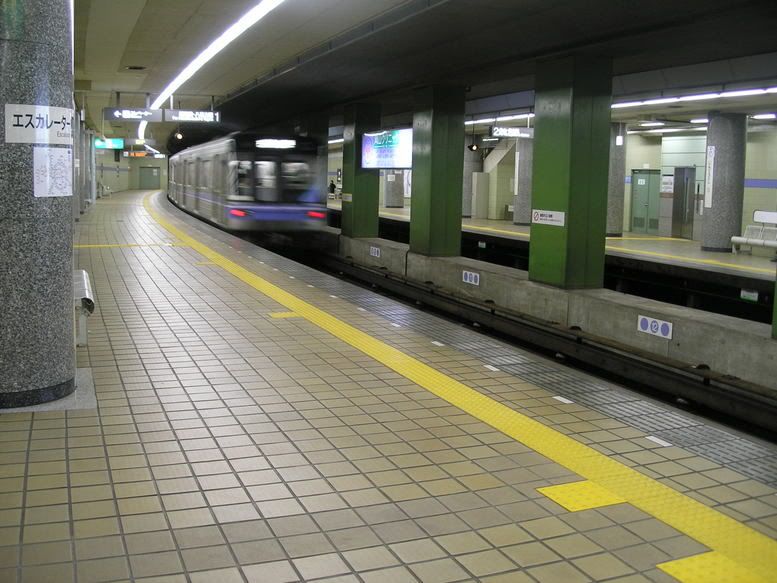 Jingu Nishi subway station. My gateway to greater Nagoya. Goodbye Meijo Line, and goodbye Nagoya.