Well this weekend has been a contrast from the last. Rather than rain and sunshine, it has been snow snow and more snow. I do prefer the snow to the rain though. Despite a certain lazyness I decided I had better do *something* on my saturday, even if it was cold and snowy out. So I headed over to the remains of Kanazawa Castle.
Like many of Japan's historical structures Kanazawa Castle has had a few unfortunate run ins with fire. The last time it burned it was decided that rebuilding an obsolete military structure was a waste of time and money. So all that remains of the original structure are the massive foundation works and a few sections of wall. Still worth a looksee, especially with 3 inches of fresh powder to walk through!
It was a very pretty walk, but the weather was a bit crazy. Snow, sun, snow, sun, wind, snow, snow, sun.. Make up your mind already! With the snow there wasn't much in the way of crowds either. After the walk I found a nice import store and bought some French Bread and a selection of cheeses for a tasty if expensive lunch. It has been a looong time since I last had Brie and Gouda. It was worth the wait!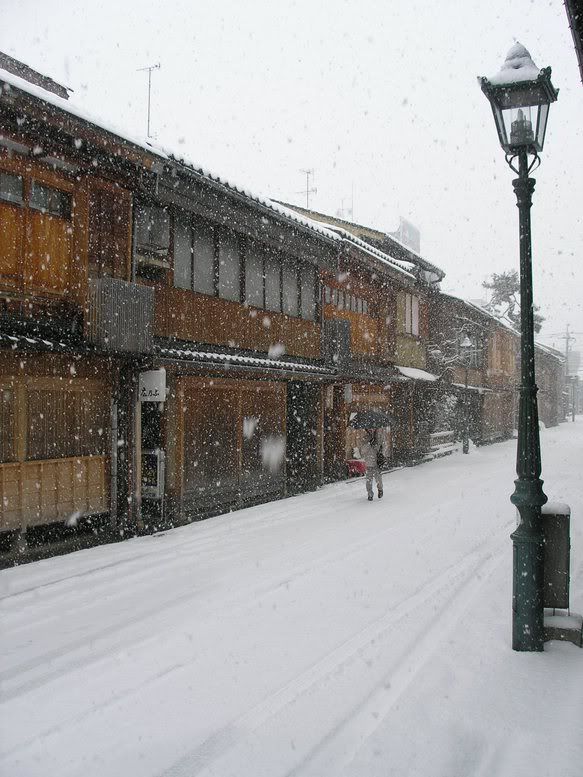 Western Geisha District. Little brother (sister?) to the nicer, larger, more popular Eastern Geisha District.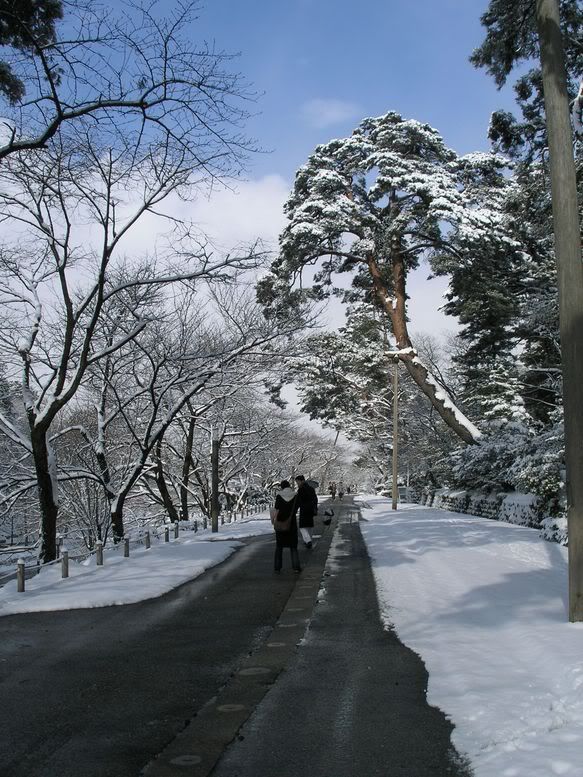 Here comes the sun!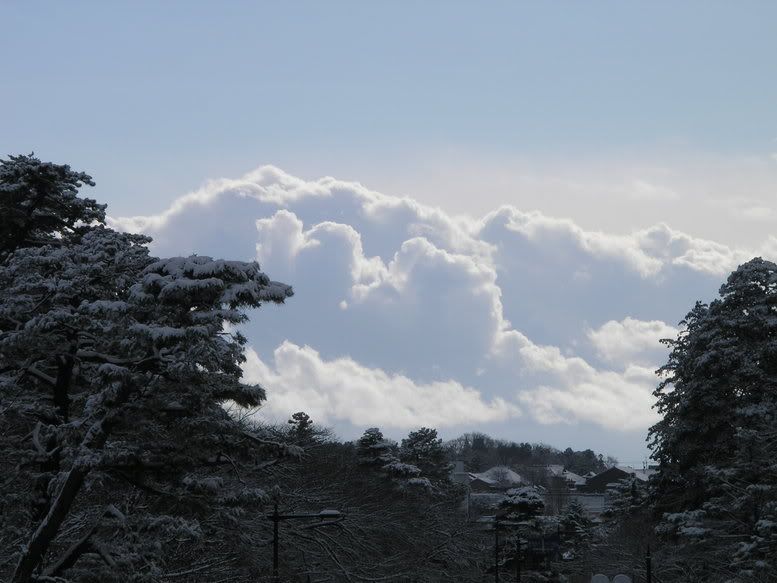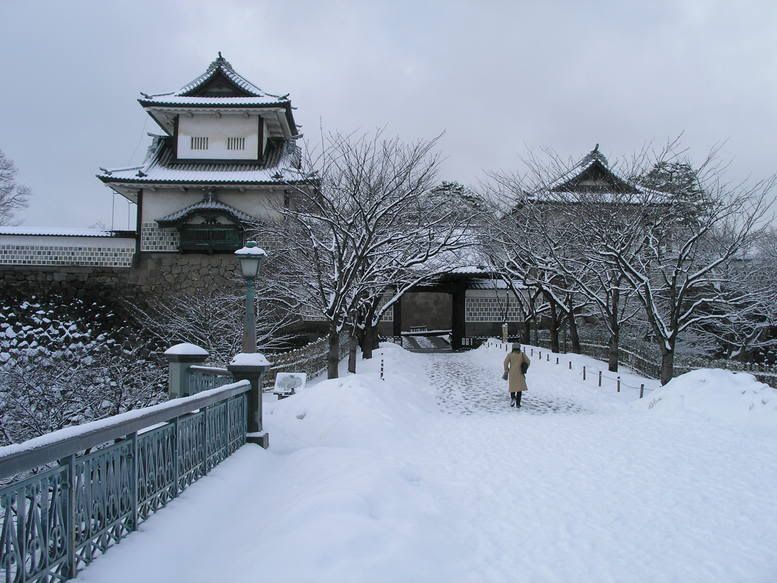 Ishikawa-mon Gate, pretty much all that is left of the original structure.